Mind.Mind - the Meditation-App for Apple iOS und Android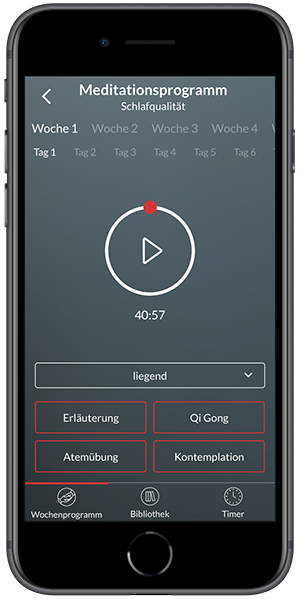 Mind.Mind guides your personal Meditation Practice.
Let yourself be guided through all the essential aspects of meditation in an 8-week program - step by step. You will be guided from day to day.
At the beginning of each week you will be provided with an orientation to the course of the week and essential aspects of meditation will be explained to you.
Choose individual meditations and additional exercises.
You already meditate or do have personal preferences?
In your library you find numerous meditations. Additional exercises are available to you as a preparation for your meditation. Additionally your are welcome to use these exercises during your day. These include Qi-Gong exercises, breathing exercises and contemplation texts.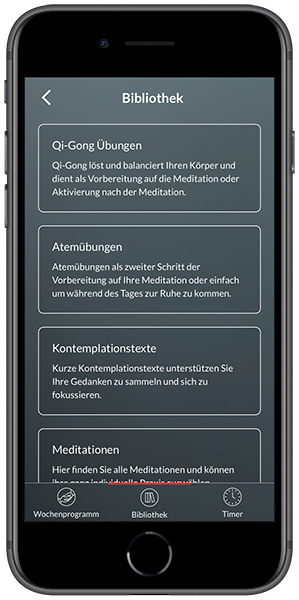 ---